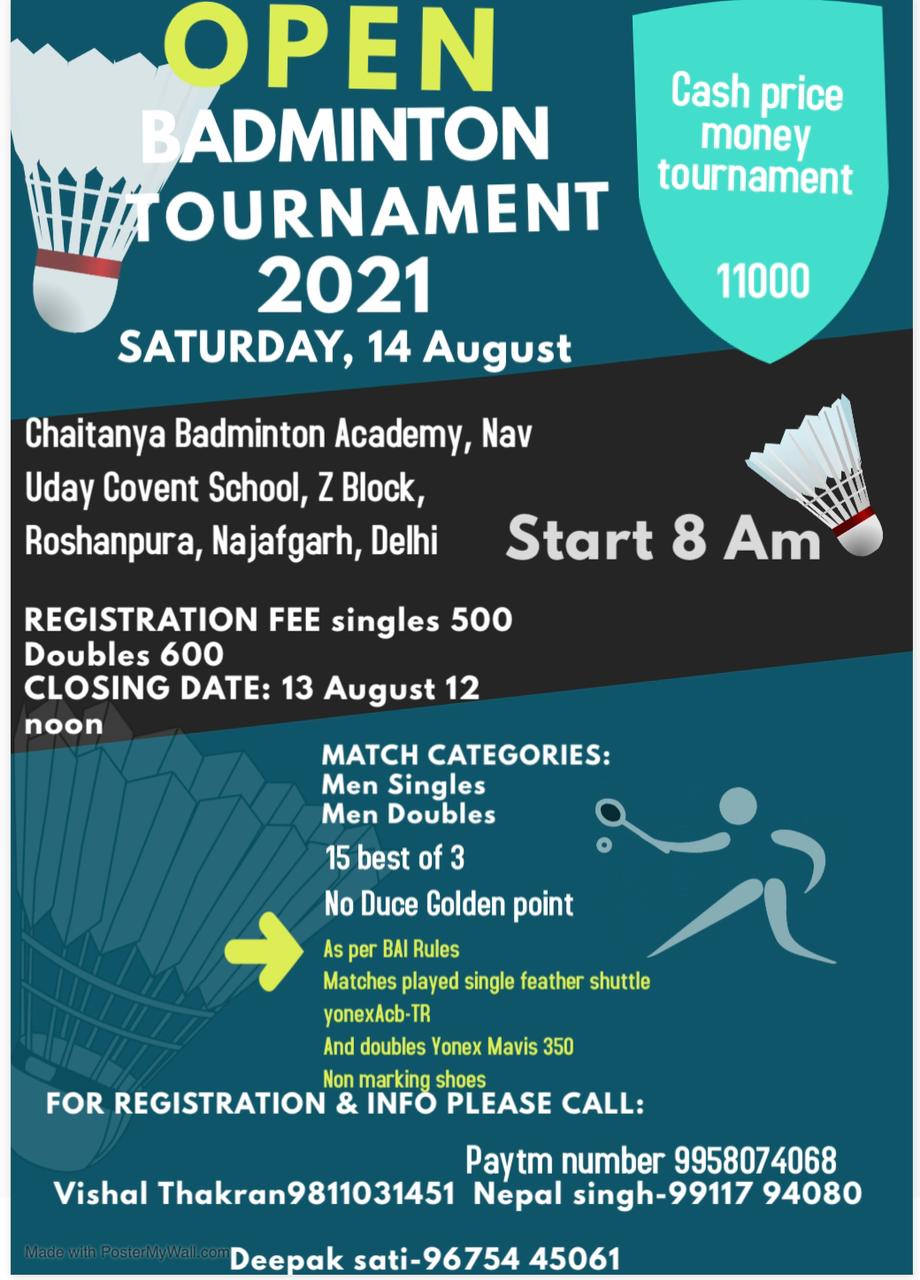 OPEN BADMINTON TOURNAMENT 2021 (ROSHANPURA, NAJAFGARH-DELHI)
OPEN BADMINTON TOURNAMENT 2021 
Date: 14  Aug, 2021 (Saturday)
Venue: Chaitanya Badminton Academy, Nav Uday Convent School,
Z Block, Roshanpura, Najafgarh, Delhi.
 Category:
Men Singles
Senior Doubles
Entry Fees:
Rs.500/- Single
Rs.600/- Doubles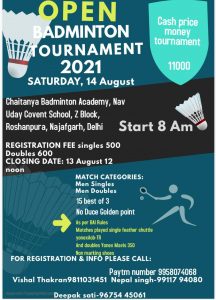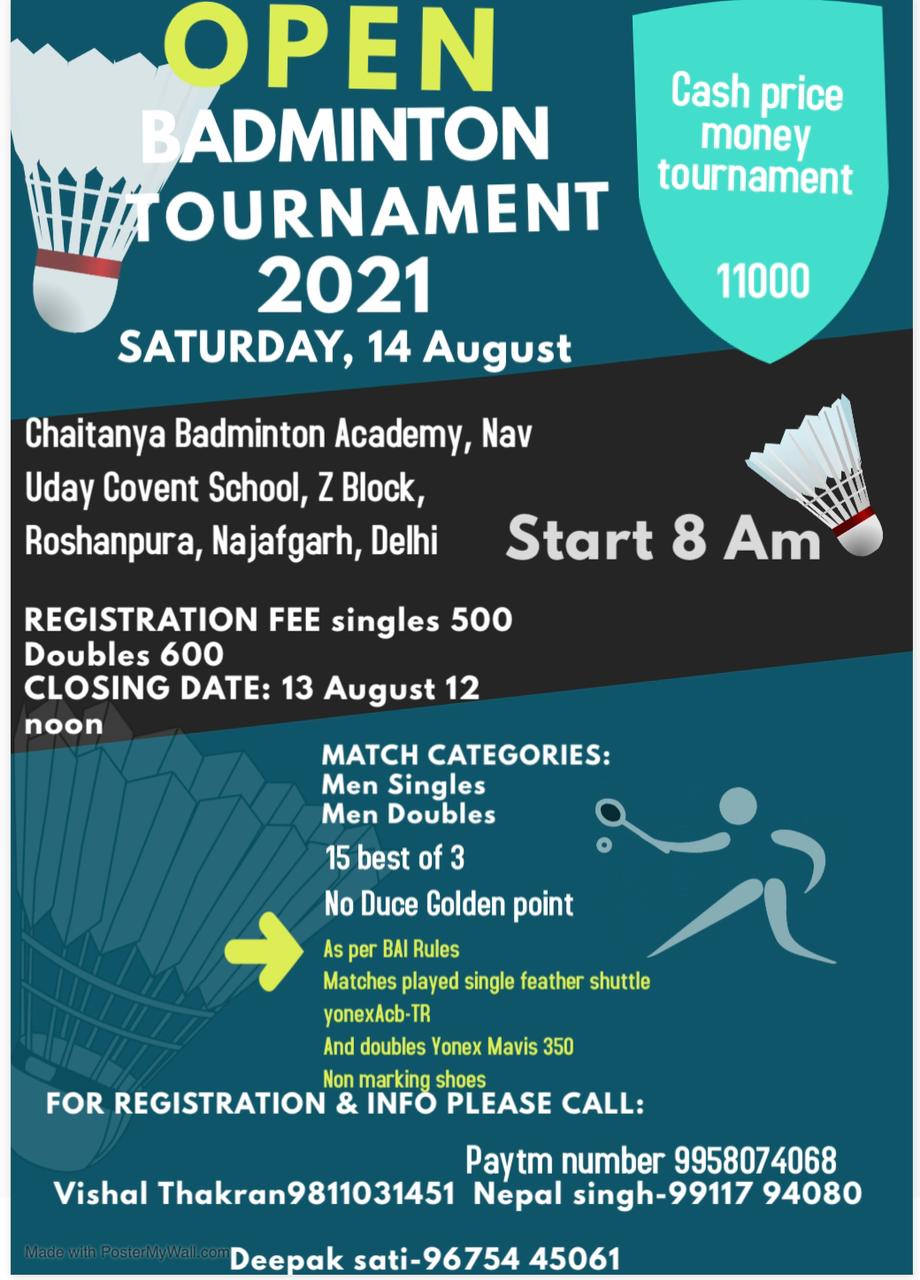 Contact:
9958074068(PayTm)
Vishal Thakran 9811031451
Nepal Singh 9911794080
(Please subscribe email notification for upcoming North India Badminton Tournaments. Click here to Subscribe)
Note: These events are only for information purpose. Please contact to organizers before join or departure to their venue. It is the responsibility of users/players to know about exact venue or schedule by contacting to organizers. Badmintonpb.com is  not responsible for any delay/postponed or change of rules/ instructions of tournament by organizers.