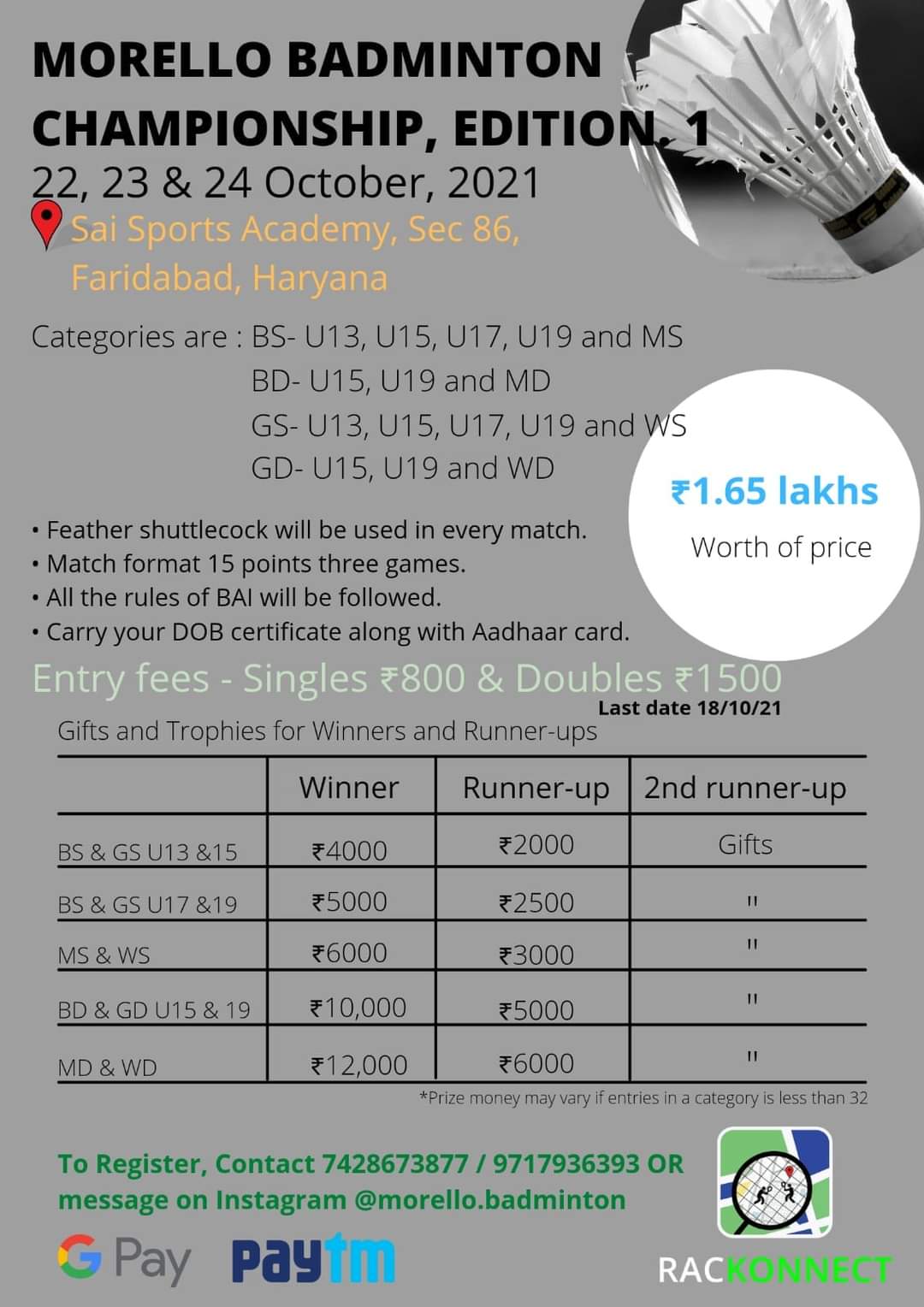 Morello Badminton Championship, Faridabad
Morello Badminton Championship, Ed.1, Faridabad (Haryana)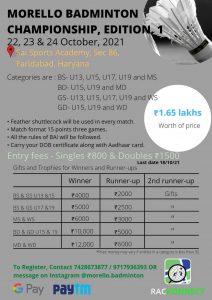 >>>Tournament postponed<<<
****************************************************
(Please subscribe email notification for upcoming North India Badminton Tournaments. Click here to Subscribe)
****************************************************************
Date: 22-23-24  Oct, 2021
Venue: Sai Badminton Academy, Sector-86, Faridabad(Haryana)
 Category:
BS-U13, U15, U17, U19  & MS
BD-U15, U19 & MD
GS-U13, U15, U17, U19  & WS
GD-U15, U19 & WD
Entry Fees:
Rs.800/- Singles
Rs.1500/- Doubles
Contact:
7428673877
9717936393
Note: These events are only for information purpose. Please contact to organizers before join or departure to their venue. It is the responsibility of users/players to know about exact venue or schedule by contacting to organizers. Badmintonpb.com is  not responsible for any delay/postponed or change of rules/ instructions of tournament by organizers.