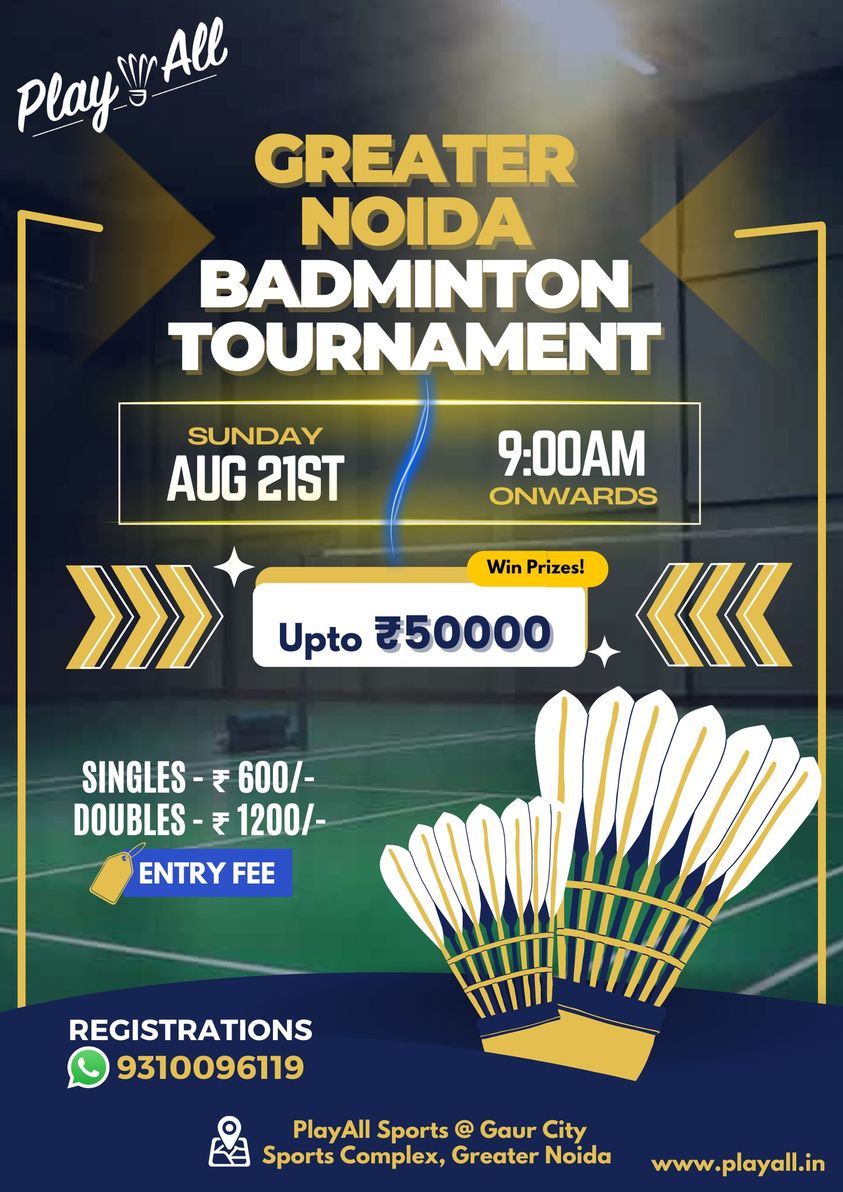 Greater Noida Badminton Tournament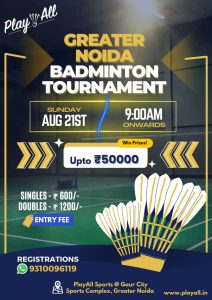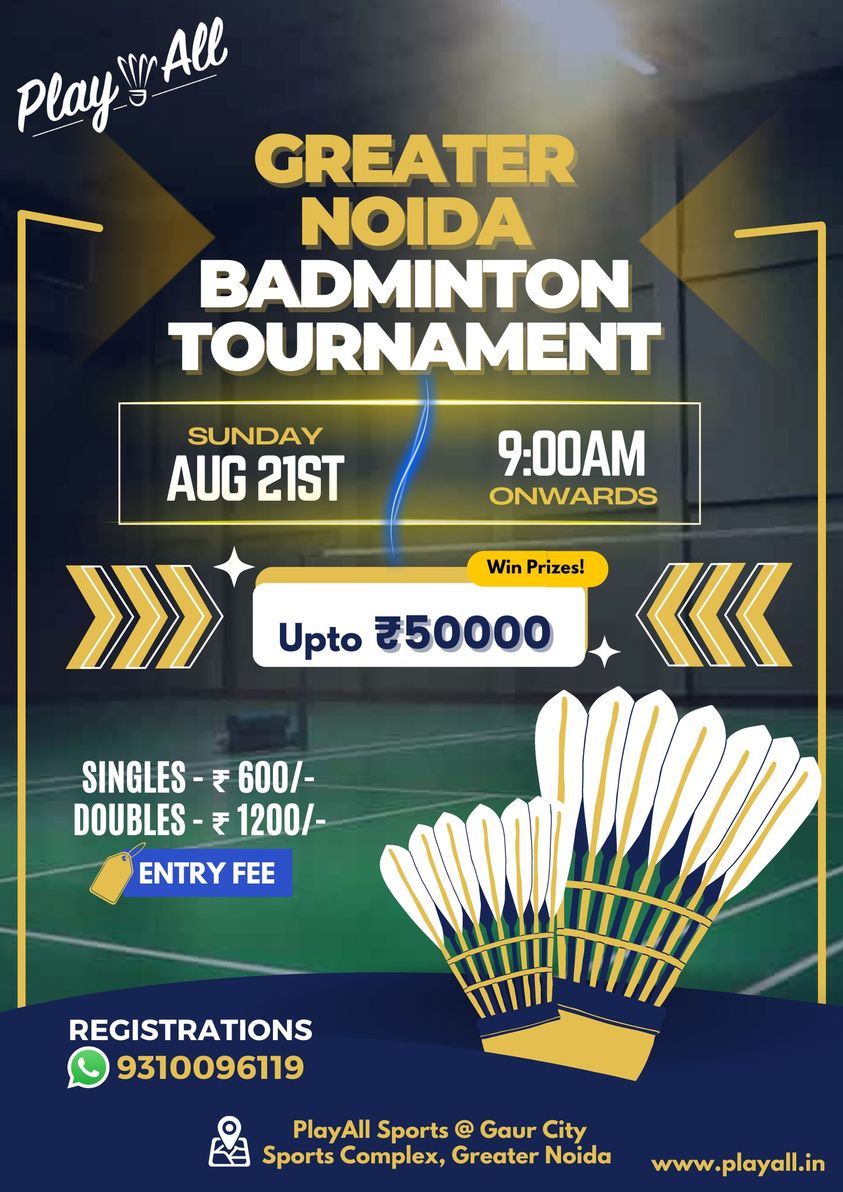 Singles – Men's – Open
Singles – Men's – Over 35
Singles – Women's – Open
Doubles – Mens – Open
Doubles – Men's 50+ – Minimum individual age of both players should be 20 and combined 50.
Doubles – Men's 70+ – Minimum individual age of both players should be 35 and combined 70.
Doubles – Women's – Open
Format: League + Knockout
Minimum Matches: 2
Feather shuttle to be used except for categories : Men's Singles(35+) , Men's Doubles(50+) and Men's Doubles(70+) in which Yonex Mavis 350 shuttle will be used.
Entry Fees:-
Single:- Rs. 600/-
Doubles:- Rs. 1200/-
Awards & Prizes
1. Single's Winner: Rs 3000/- + Trophy
2. Double's Winner: Rs 6000/- + Trophy
3. Single's Runner Up: Rs 1500/- + Trophy
4. Double's Runner up: Rs 3000/- + Trophy
Note: The above cash prize depends on the minimum number of participants in each category i.e. 24.
Looking forward to your participation and in case of any queries feel free to contact for any clarification.
****************************************************
(Please subscribe email notification for upcoming North India Badminton Tournaments. Click here to Subscribe)
*********************************************************
Disclaimer: These events are only for general information purpose. Please contact to organizers before join or departure to their venue. It is the responsibility of users/players to know about exact venue or schedule by contacting to organizers. Badmintonpb.com is  not responsible for any delay/postponed or change of rules/ instructions of tournament by organizers.