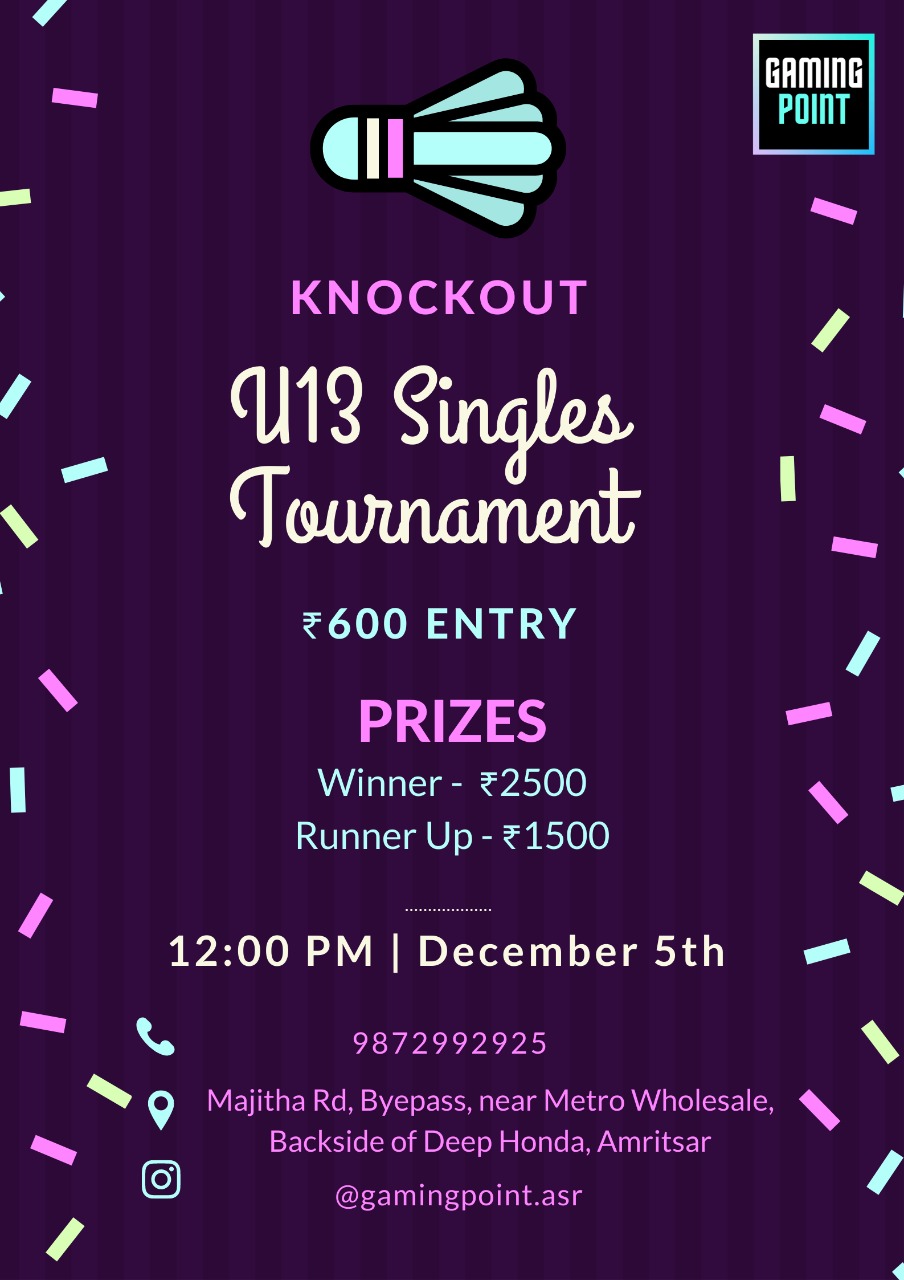 GamingPoint U-11 & U-13 Badminton Tournament – Amritsar(Punjab)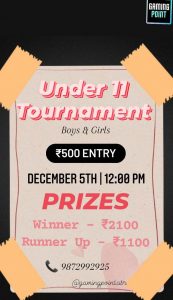 ****************************************************
(Please subscribe email notification for upcoming North India Badminton Tournaments. Click here to Subscribe)
****************************************************************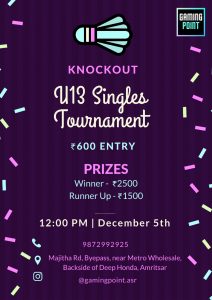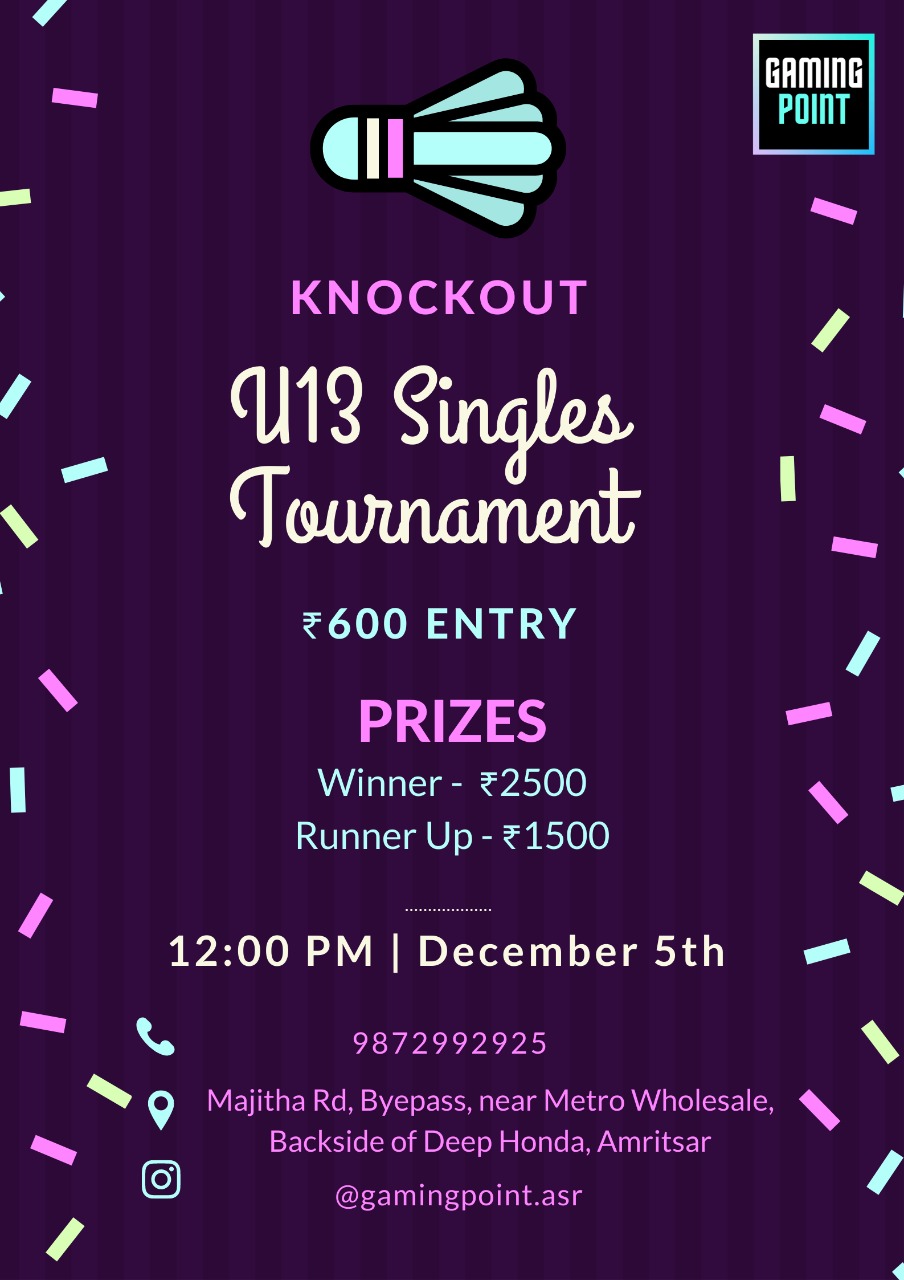 Date:   05 Dec.2021 (12:00pm)
Venue:  Majitha Road Byepass, Near Metro Wholesale, Backside Deep Honda, Amritsar.
Entry Fees & Prize money:
Boys & Girls U-11 : Rs.500/- (Cash Prize Rs.2100/- & 1100/-)
U-13: Rs.600/- (Cash Prize Rs.2500/- & 1500/-)
Contact:
9872992925
Note: These events are only for information purpose. Please contact to organizers before join or departure to their venue. It is the responsibility of users/players to know about exact venue or schedule by contacting to organizers. Badmintonpb.com is not responsible for any delay/postponed or change of rules/ instructions of tournament by organizers.