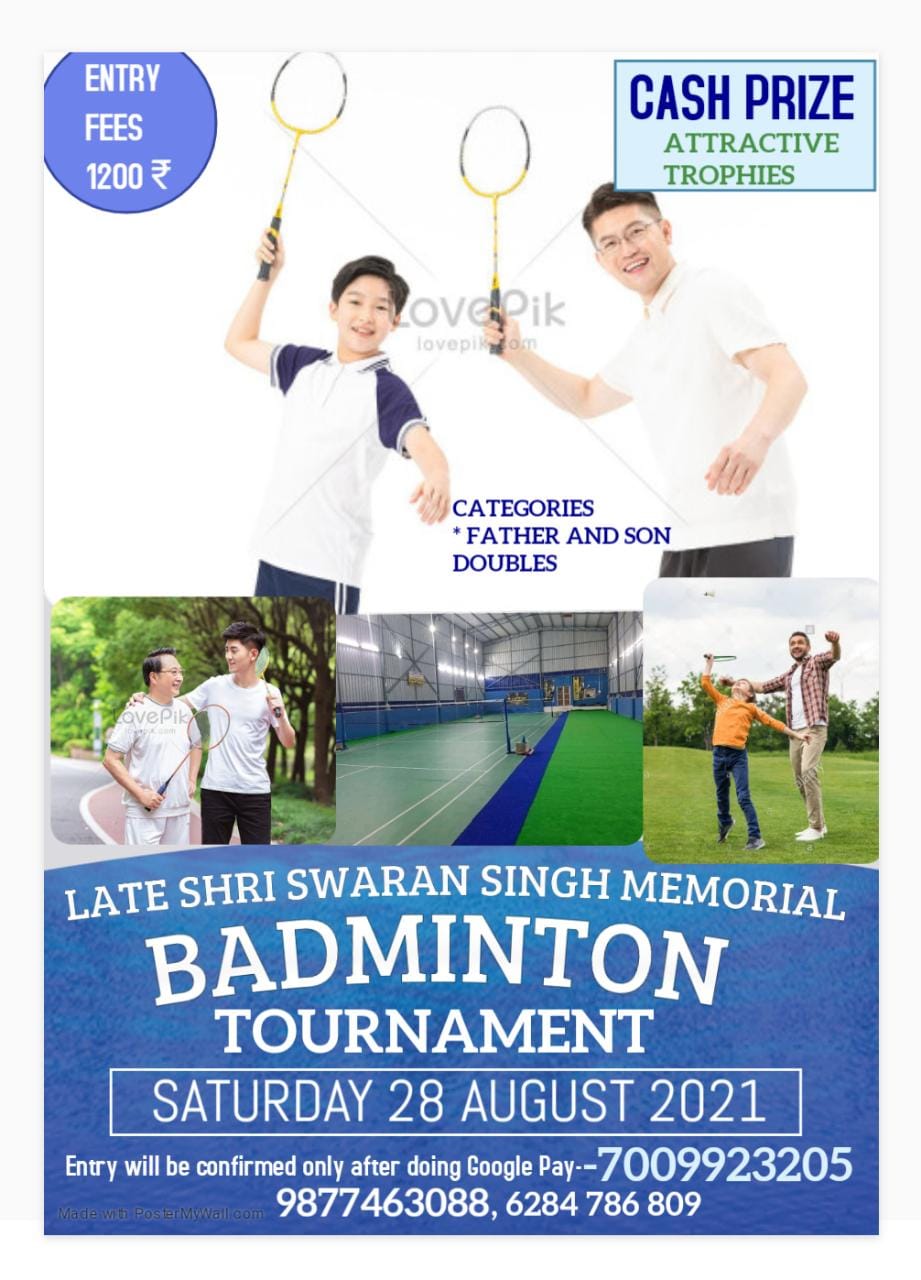 Father & Son Doubles Badminton Tournament (Ropar)
Late Sh.Swaran Singh Memorial
Father & Son Doubles Badminton Tournament (Ropar)
Date

: 28  Aug, 2021 (Revised date 29 Aug.2021)
Venue: Ropar (Punjab)
 Category:
Father & Son/Daughter Doubles
Entry Fees: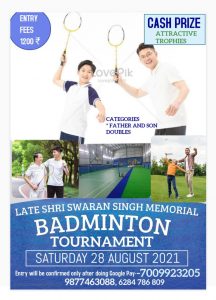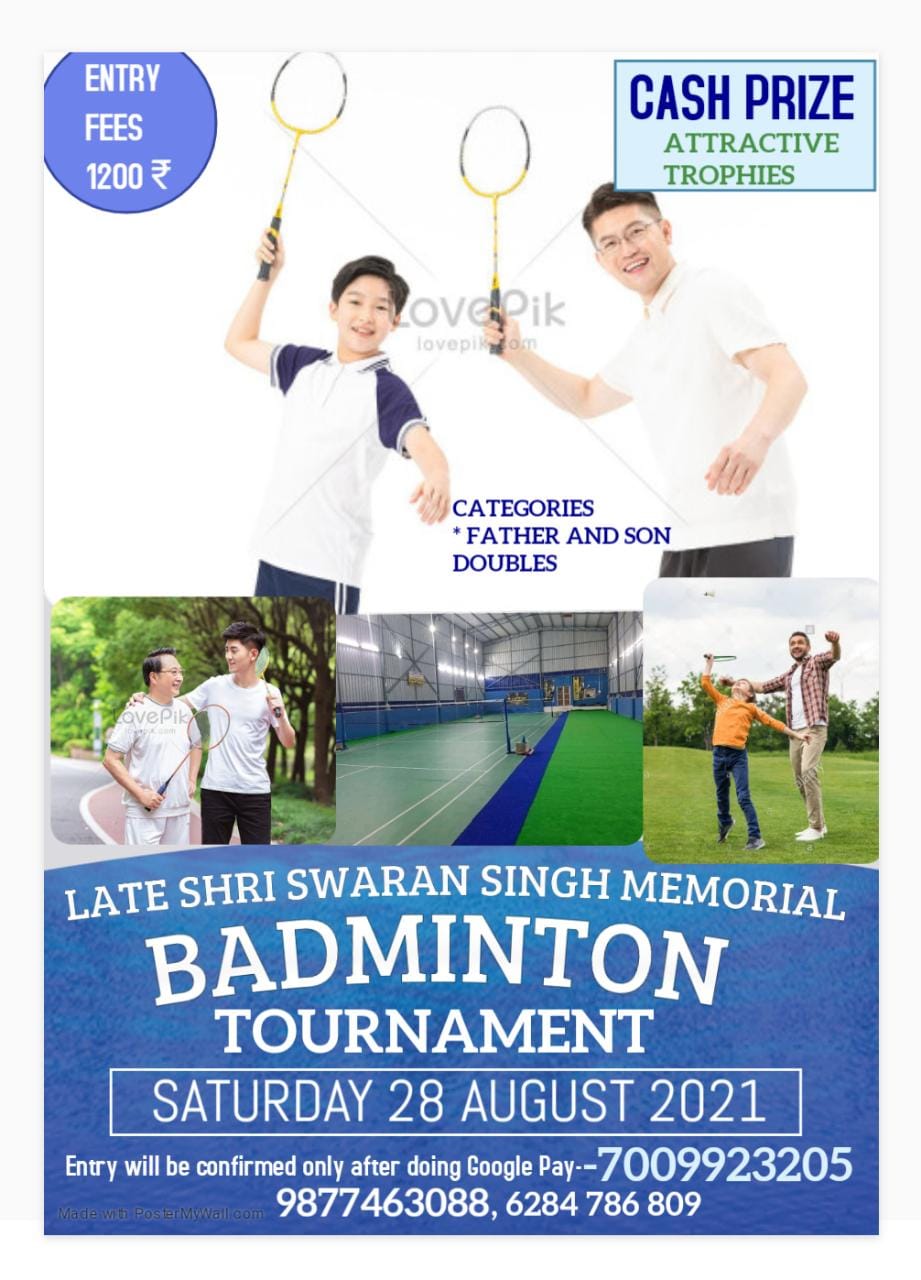 Contact:
7009923205, 9877463088, 6284786809
Note: These events are only for information purpose. Please contact to organizers before join or departure to their venue. It is the responsibility of users/players to know about exact venue or schedule by contacting to organizers. Badmintonpb.com is  not responsible for any delay/postponed or change of rules/ instructions of tournament by organizers.