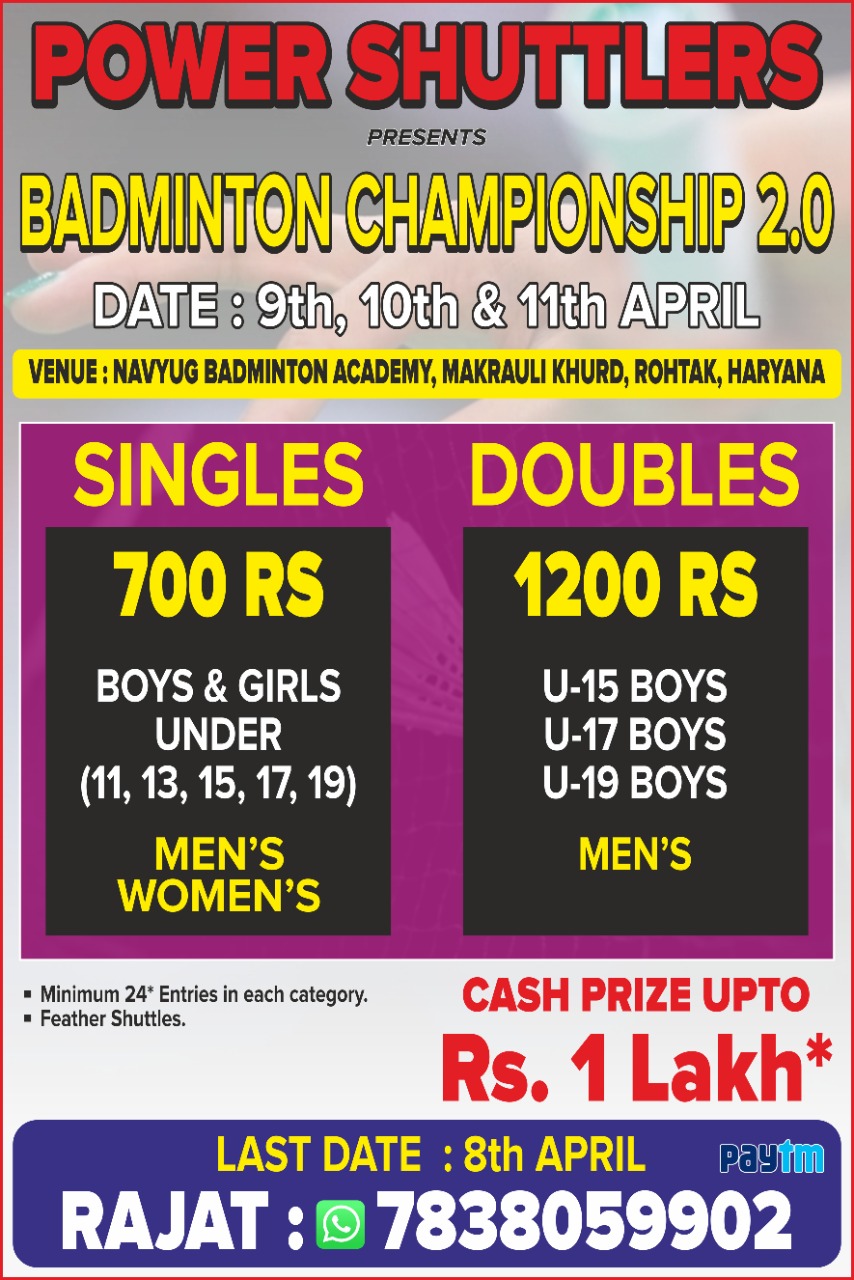 BADMINTON CHAMPIONSHIP 2.0 (ROHTAK)
Presented by POWER SHUTTLERES
Categories:
(1)Singles(Boys & Girls): U-11,13,15,17,19 AND Men & Women
Entry Fees: 700
(2)Doubles(Boys): U-15,17,19 AND Men
Entry Fees: 1200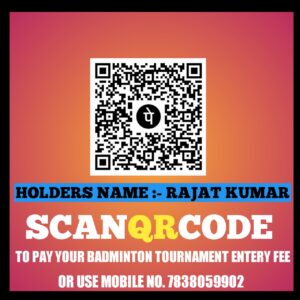 Venue: Navyug Badminton Academy, Makrauli Khurd, Rohtak (Haryana)
Note:These events are only for information purpose. Please contact to organizers before join or departure to their venue. It is the responsibility of users/players to know about exact venue or schedule by contacting to organizers. Badmintonpb.com is not responsible for any delay/postponed or change of rules/instructions of tournament by organizers.