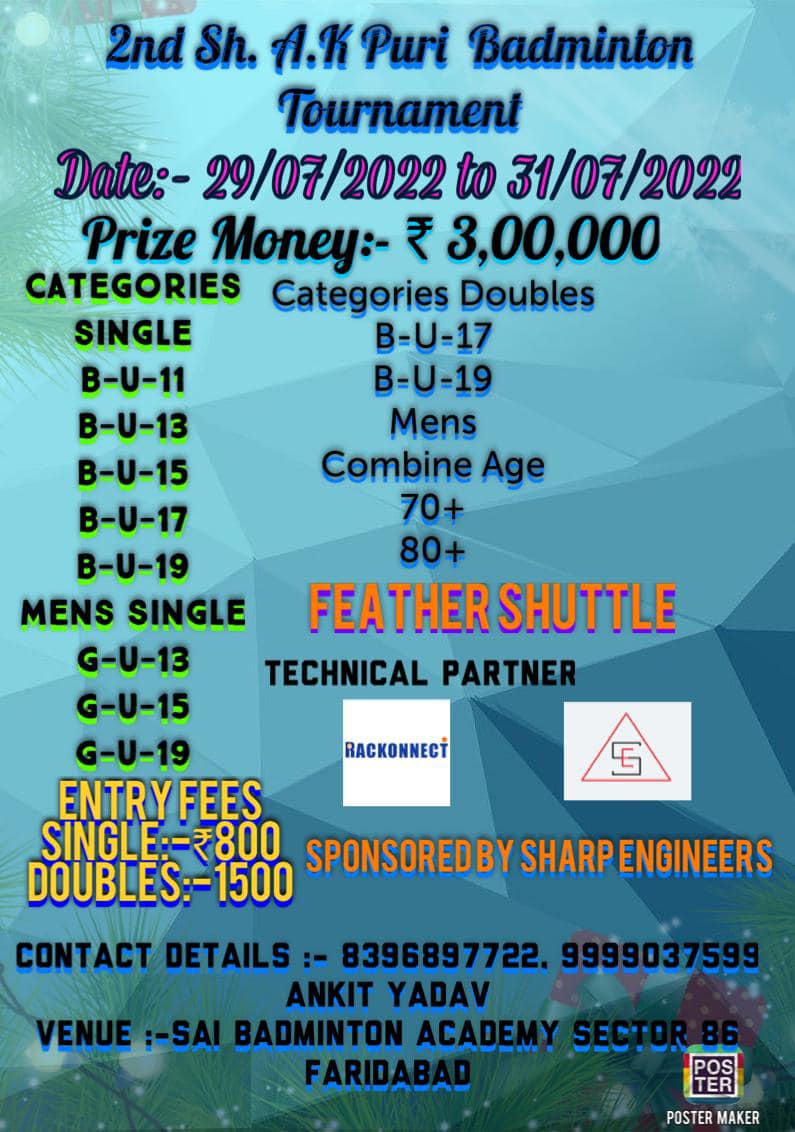 2nd Sh.AK Puri Badminton Tournament Faridabad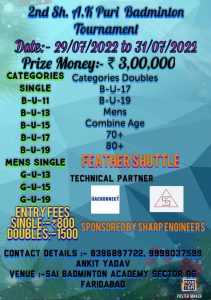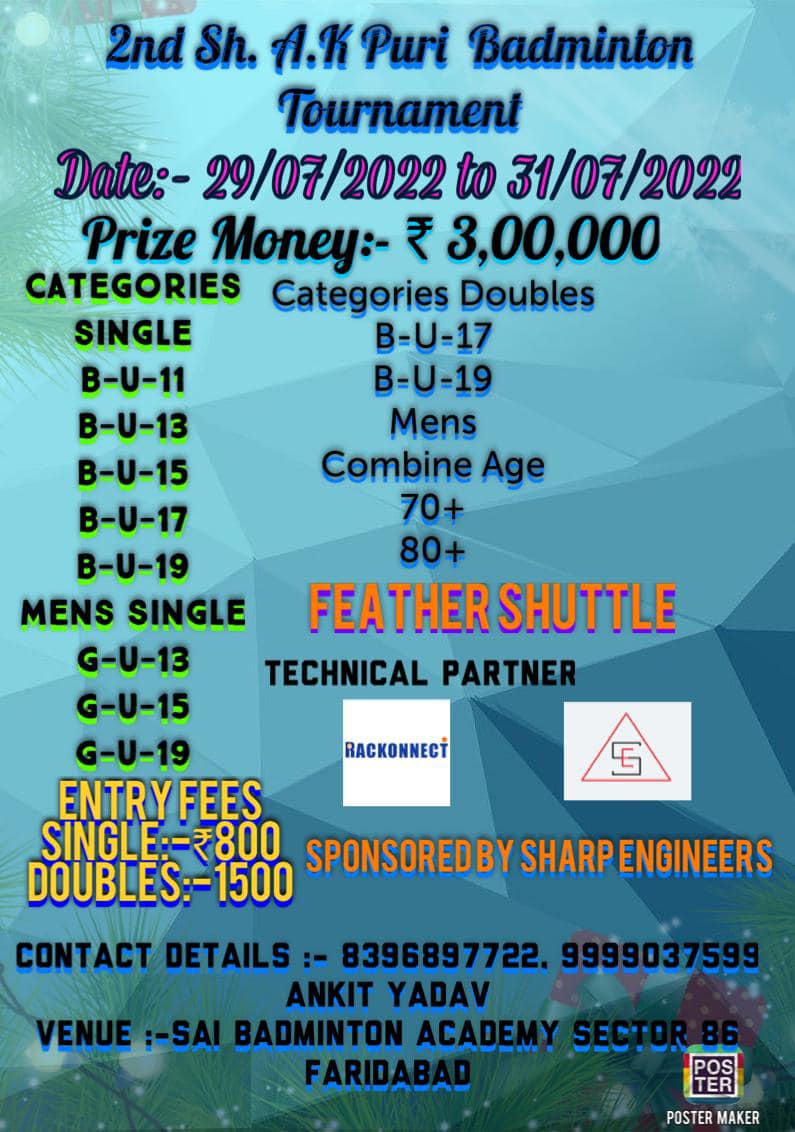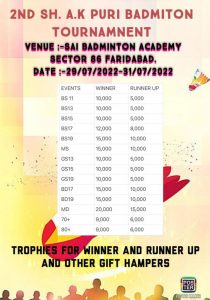 Organizer:  Sai Badminton Academy, Faridabad.
Date:  29,30,31 July, 2022
Venue: Sai Badminton Academy, Sector-86, Faridabad.
 Category:
BS : U11, U17
BS, GS : U13, U15, U19
BD : U17, U19
MS
MD 70+, 80+(combined age)
Entry Fees:
Singles Rs.800/-
Doubles Rs.1500/-
Last date for registration:
………………..
Contact:
Mr.Ankit Yadav 8396897722, 9999037599
****************************************************
(Please subscribe email notification for upcoming North India Badminton Tournaments. Click here to Subscribe)
*********************************************************
Guru Nanak National College (Boys)
Nakodar
SN Badminton Academy, Rohini, Delhi
Near Royal Garden, Sec.24, Rohini
PlayAll Sports @ Gaur City, Sports Complex, Greater Noida.
Greater Noida
Gurdev Indoor Stadium, Sant Nagar, Sirsa
Sant Nagar, Sirsa (Haryana)
Baddi Indoor Stadium
Baddi (Himachal Pradesh)
Rackonnect-Pinnacle Badminton Arena
Sector 62 A GURUGRAM
Shreyans Club, Near Gaushala Road, Karnal.
Karnal (Haryana)
Disclaimer: These events are only for general information purpose. Please contact to organizers before join or departure to their venue. It is the responsibility of users/players to know about exact venue or schedule by contacting to organizers. Badmintonpb.com is  not responsible for any delay/postponed or change of rules/ instructions of tournament by organizers.