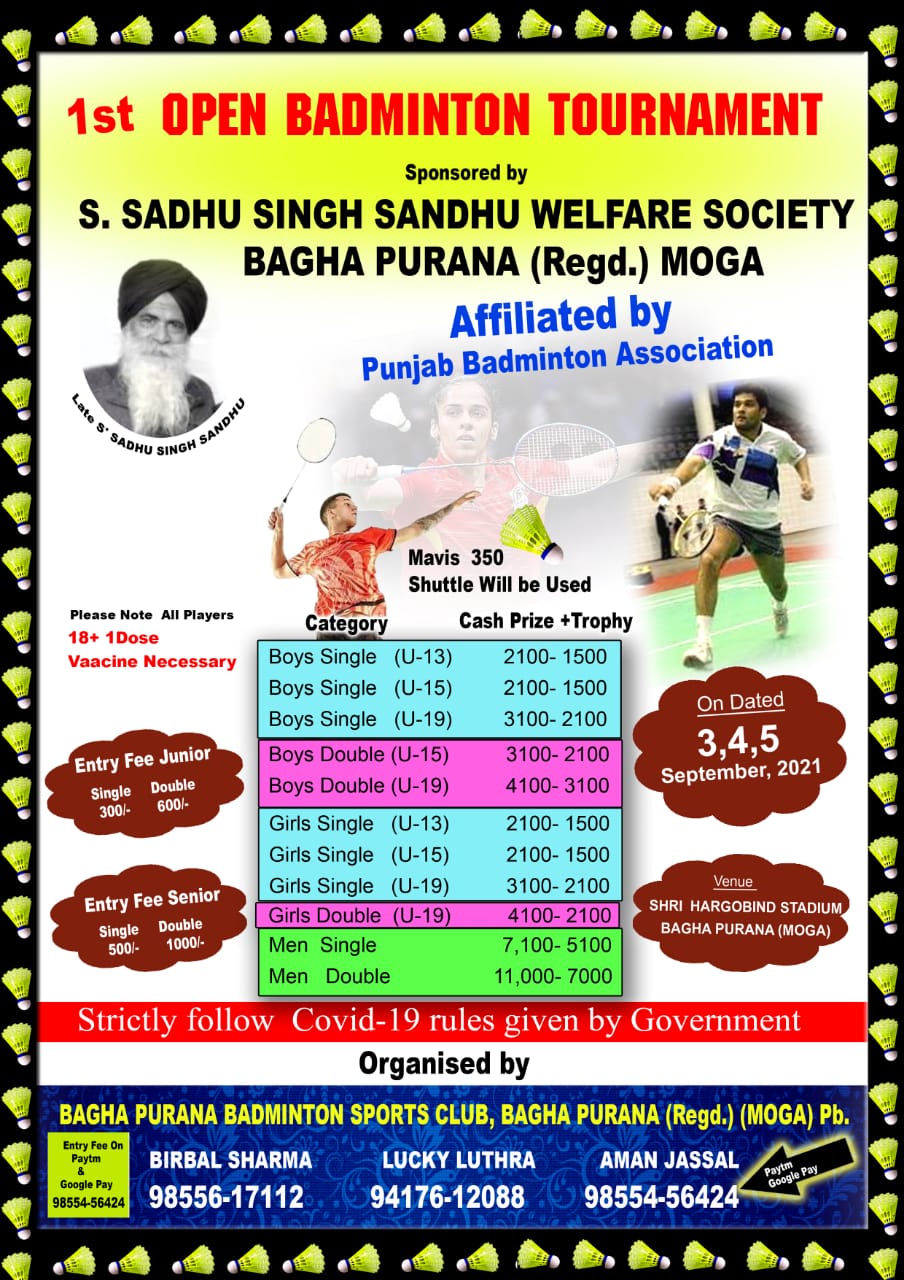 1st Open Badminton Tournament – Bagha Purana (Moga)
1st Open Badminton Tournament – Bagha Purana (Moga)
Sponsored by S.Sadhu Singh Sandhu Welfare Society, Bagha Purana(Moga)
Venue: Shri Hargobind Stadium, Bagha Purana, Distt. Moga
Date: 03 to 05 Sep.2021
Schedule:
03 Sep: Junior Boys
04 Sep: Junior Girls
05 Sep: Senior Open
Last Date of Registration: 31 Aug 2021
Entry Fees:
Junior: Singles Rs.300/- & Doubles Rs.600/-
Senior: Singles Rs.500/- & Doubles Rs.1000/-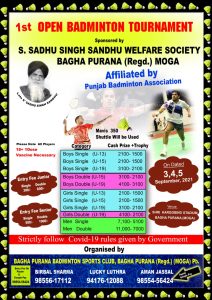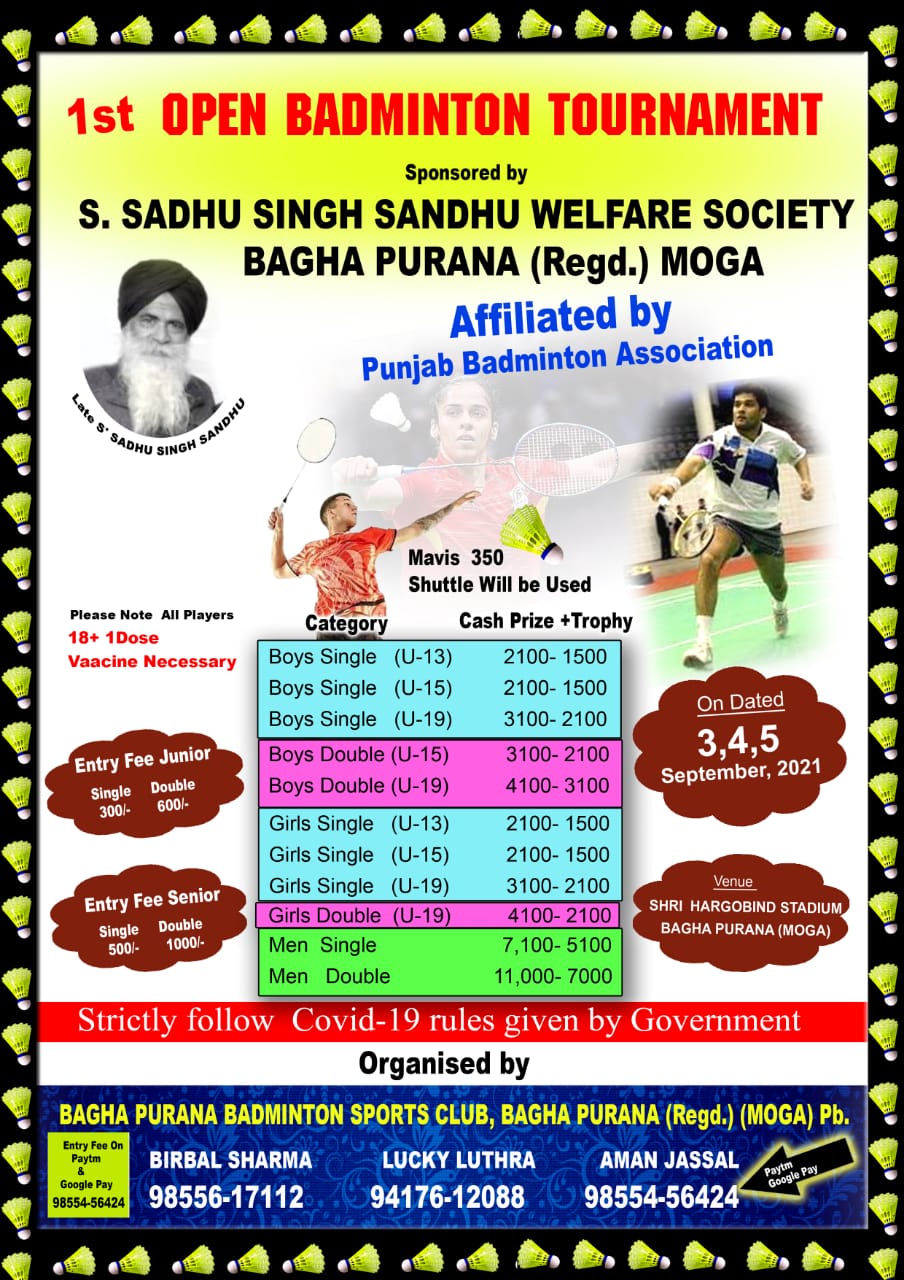 Contact:

 
Birbal Sharma 9855617112
Lucky Luthra 9417612088
(Subscribe email notification for upcoming North India Badminton Tournaments. Click here to Subscribe)
Note: These events are only for information purpose. Please contact to organizers before join or departure to their venue. It is the responsibility of users/players to know about exact venue or schedule by contacting to organizers. Badmintonpb.com is not responsible for any delay/postponed or change of rules/ instructions of tournament by organizers.